Todd and Dana Bradley are a brother and sister team committed to EXCELLENCE in real estate. For the past 30 years they deliver accurate and transparent information to their clients. Todd and Dana provide around the clock service focusing on finding the best fit for buyers and the best price and conditions for their sellers.
---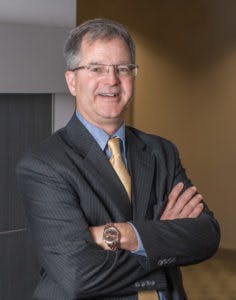 Todd Bradley
With 30 years of experience as a leading real estate agent, Todd Bradley is a true expert in the field. Todd does not just sell a home, but represents the whole picture for his clients. Todd has been in the top 5% of the Greater Edmonton realtors consecutively for 27 years. A born and raised Edmontonian, Todd has strong ties to the city and its history. His father, who still resides in Edmonton with Todd's mother, was a real estate lawyer before being appointed a P​rovincial ​C​ourt ​J​udge in 1983. After graduating from the University of Alberta with a Bachelor of Arts, major in history, Todd found real estate a natural fit. To this day, Todd enjoys the challenge of finding his clients the home that​ i​s right for them and representing their interests throughout the process. Todd has a gift for reading market trends and advising on the rise and fall of real estate values.
Outside of work, Todd is an outdoor enthusiast and dedicated philanthropist. He is also father to three children, Kathryn, age 26, Jessica, age 24, and Cole, age 21 who reside in Edmonton as well.​ Many of his real estate qualities can be found in his younger sister, Dana Bradley, who partnered with Todd over 16 years ago.​
---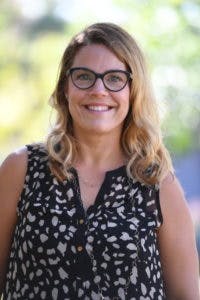 Dana Bradley
Generous, outgoing, adventurous, and committed to excellence
is Dana Bradley in a nutshell. This dynamic mother of one believes in 'living life to the fullest' and she passes that passion along to her clients. Dana delivers excellent client service with flavour and flair. Dana was born in SE Edmonton and currently resides only blocks away from her original family home in Fulton Place with her 9 year old son, Tristan. She is a University of Alberta graduate, with her Bachelor of Recreational Administration degree, specializing in geriatrics.
Sixteen years ago, a career transition, and a family connection through her brother, Todd turned Dana to real estate. It's a job she truly loves. With Dana, you get an around-the-clock dedicated agent who loves the challenge of finding each client the perfect home. Dana believes excellent customer service is achieved with one simple rule – go the extra mile. Late hours, quick replies and booking an appointment at the drop of a hat to meet the clients needs.
---
Jessica Bradley
Jessica recently just entered the field of real estate and is absolutely loving it! Jessica comes from a family of REALTORS, Todd her father and mentor with over 30 years of experience and her passionate generous aunt, Dana Bradley who goes above and beyond for her clients. Jessica never imagined herself as a REALTOR as she has an education in Social Services with a BofA majoring in Sociology and minoring in Psychology. Originally Jessica's passion was to work within the correctional field. She started her career with the Edmonton John Howard Society where she strived to help those affected by crime and achieve safety in the community. Jessica always enjoyed tagging along for coffee with her aunt while showing a property or taking a trip to the office as a kid with her dad. Late 2016 Todd approached Jessica with the proposal to join the team. Once she finished her Realestate education and made her first sale she was hooked. "The job satisfaction of finding my clients the forever home is one of a kind!"